Current Coaches include current and former college players along with current and former High School and College Coaches.  We believe building a Lax IQ is one of the most important services we can provide.  This group of men will do everything they can to bring out the best in each and every player they come into contact with.  
Coaches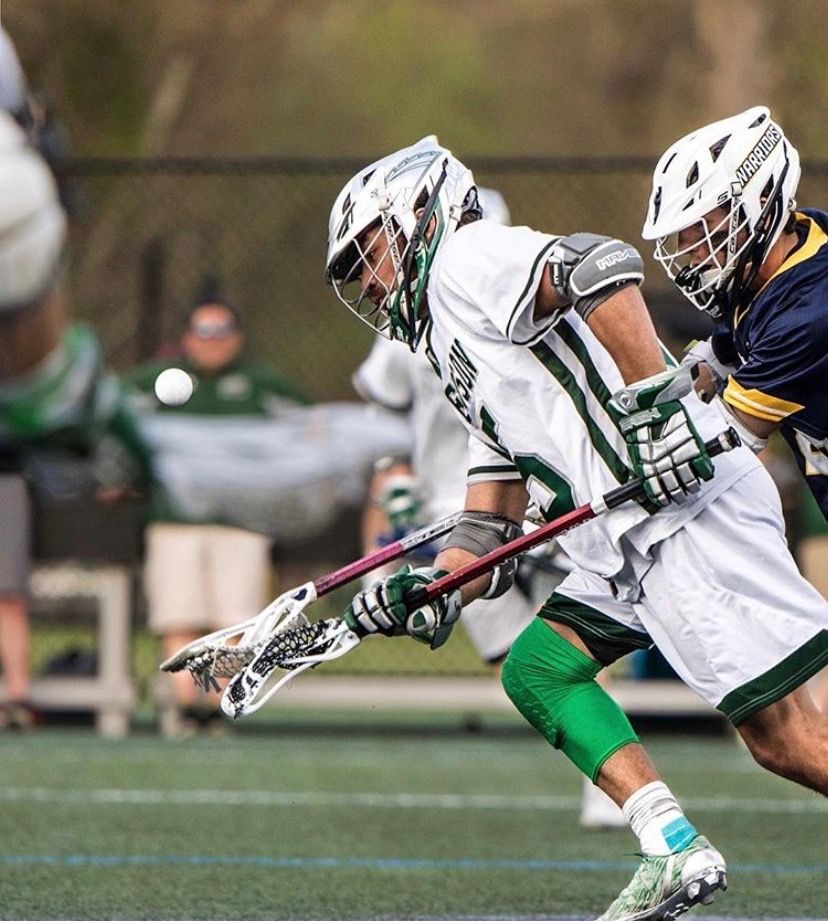 Justin Burnette (Stevenson University) - Program Faceoff Coach
Justin Burnette graduated from Owings Mills High School in 2016 where he averaged 3 goals and two assists per game with a 92 percent face off percentage. Two Time First Team All-Baltimore County and Team MVP, Burnette set the school record for faceoff percentage. Widely recruited, Coach Burnette won the 2015 National FaceOff Academy's National Showcase. 
Landing at Stevenson for the next part of his career his Justin's success has continued. Ranked second in the conference in faceoff percentage, Burnette played in all 20 games and won 62.6% of faceoffs (219-350). He won 22-of-24 draws against Albright and garnered MAC Commonwealth First Team All-Conference honors and was a IMLCA First Team All-Region and ECAC All-Star.
Coach Justin is an Alumnus of the program and we are proud to have him return.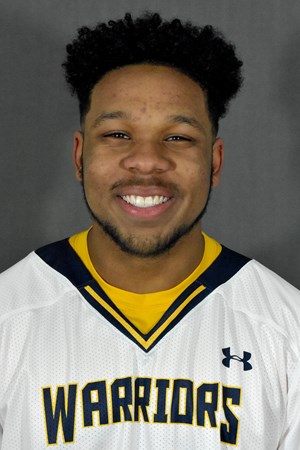 Michael Tenant (Lycoming College) - Program Goalie Coach - 27/28 Defensive Coordinator
2019: MAC Commonwealth Defensive Player of the Year ... Honorable Mention IMLCA All-South Region goalkeeper ... First Team All-MAC Commonwealth goalkeeper ... notched nine wins in net ... set the single-game save record with 28 saves against nationally-ranked Ithaca ... broke an 18-year old record for saves in a season (248) ... earned two conference player of the week awards to give him the school record of eight ... posted 10 saves in 12 games ... posted nine saves in a 15-12 MAC Commonwealth semifinal win over Messiah ... also scooped up eight groundballs in the win ... notched 15 saves in the conference championship at Stevenson ... averaged 14.00 saves per game, the most for a keeper in the conference with a winning record ... third in the league in save percentage (.588) ... had 19 saves against Susquehanna and Keene State ... added 18 saves against Brockport and 17 in two other games ... had 32 groundballs and caused two turnovers ... finished career first all-time in saves (690), second in wins (25), third in saves per game (11.90), eighth in save percentage (.552) and goals against average (10.92).
Coach Tenant is an alumnus of the program. We are proud to have him back.

For more in depth info, visit his player profile Lycoming Player Page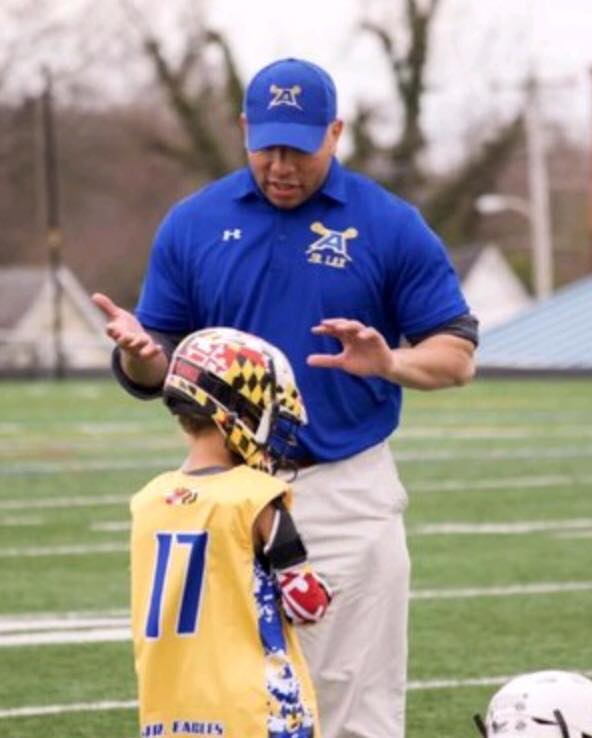 Derrick Frank - 27/28 Head Coach
For the 2019 season Derrick served as the head coach for the 27/28 team.  The young men showed tremendous growth through their 2019 campaign and we are happy to have him continue with his staff to build the team even more.

Coach Frank has served as the U9 coach at Aberdeen Rec and in the past a U9 Strikeforce LC. Derrick is also a well respected police officer and we thank him for his service.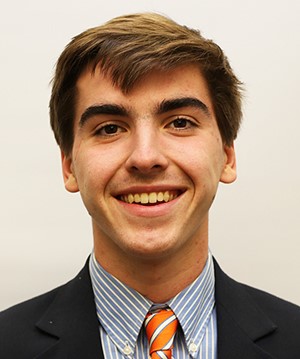 Jake Bellinger (Gettysburg College) - 27/28 Offensive Coordinator
2017 & 2018 seasons Jake competed as a Midfielder for the Bullets
High School: Competed in lacrosse at Dulaney H.S. under head coach Kyle Fiat ...Voted captain his junior and senior year ... Achieved first-team all-county honors as a senior.
Coach Bellinger is an alumnus of the Ground Control program and we are proud to have him back.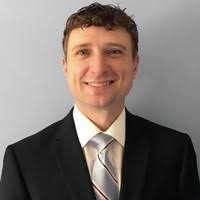 Nick Miceli (Ohio State University) 2025/2026 Head Coach
Born and raised in Baltimore, MD where he has played and coached lacrosse since 1987.  Coach Miceli joined the Ground Control family in May of 2019. 

He played high school lacrosse at one of the top programs in the nation at Loyola Blakefield High School.  During his time at Loyola he played both Varsity Soccer and Lacrosse, and helped the Lacrosse team make the MIAA A Championships as a player in 1999. 

From there, he was fortunate to play Division 1 lacrosse on scholarship at The Ohio State University from 2000-2003.  Played all 4 years as both an offensive and defensive midfielder. He helped lead the program to its first ever Division 1 NCAA birth by winning the GWLL in 2003 who faced off against Maryland in the first round of the NCAA tournament. 

Once college was finished up, he spent the next 3 years coaching at the JV and Varsity level at 2 of the top lacrosse programs in OH, first at Dublin Scioto High School from 2004-2005 and then at Upper Arlington High School in 2006.  For the past 3 years he as been the Coach of Fallston's 2025/2026 Travel Lacrosse team where they have been to the MYLA Championship game 2 of the past 3 years. Winning it all in 2018.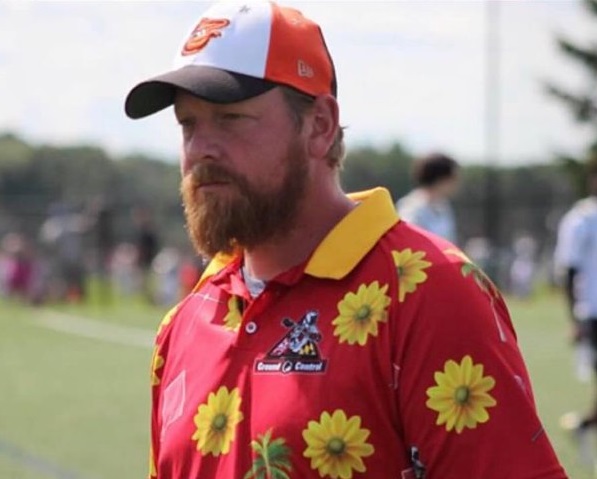 Bucky Harris (Mt. Saint Mary's) JV Head Coach
Varsity Head coach for Ground Control since our second season, Bucky decided to take a step back in 2019 and simply do the offense for our men.  Loving the role, but wanting more he asked to lead our JV so that he could have even more of a hand in growing the success of our High School squads.  
Coach Harris had a successful career locally at Loch Raven High School.  He then went on to have a collegiate career at Mount Saint Mary's.  A true leader on every level, Bucky has always had an offensive prowess on the field.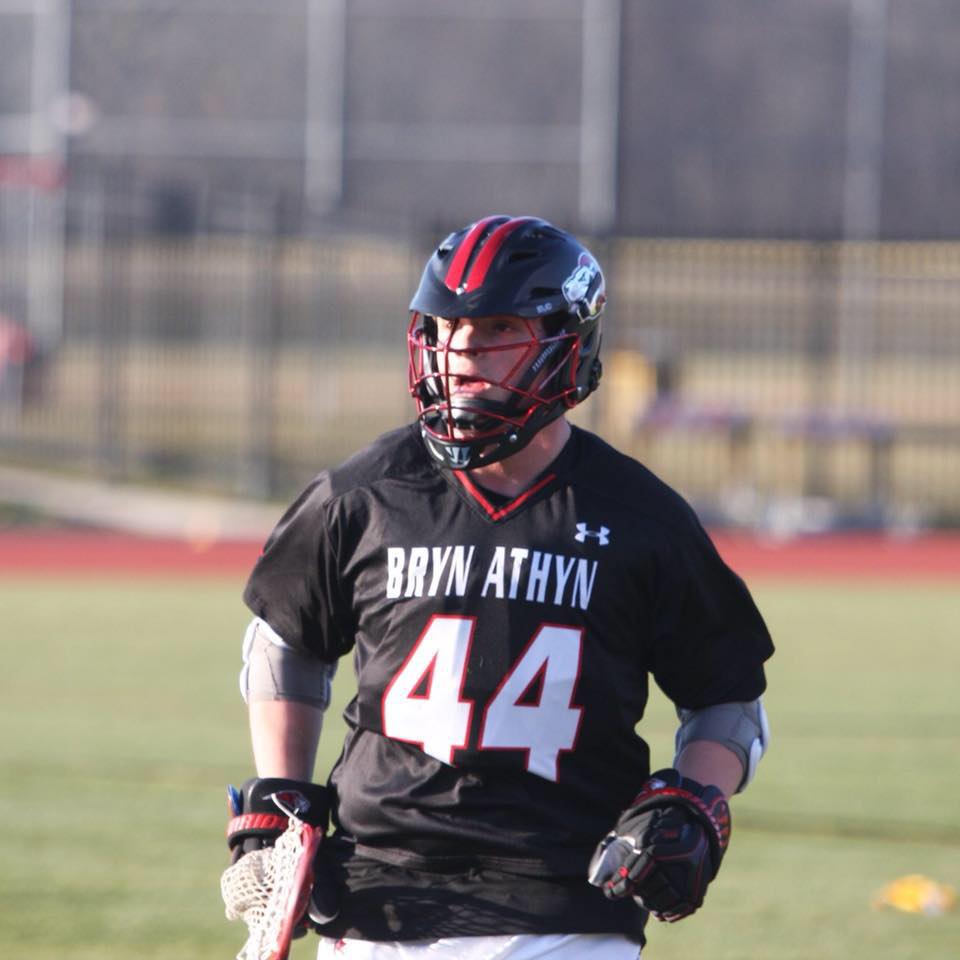 Justin Rallo (Bryn Athyn) JV Defensive Coordinator
A graduate of Sparrows Point, Justin has moved on to play under Coach Tucker Durkin. Coach Durkin is known as being the best defenseman in the world and he has passed some of his knowledge on.
Justin has played in every game during his career for the Lions. In his Sophomore season he was elected as a Team Captain by his teammates. He looks to bring that knowledge and leadership to the young men of the JV.
Coach Rallo is an alumnus of the program and we are excited for his return.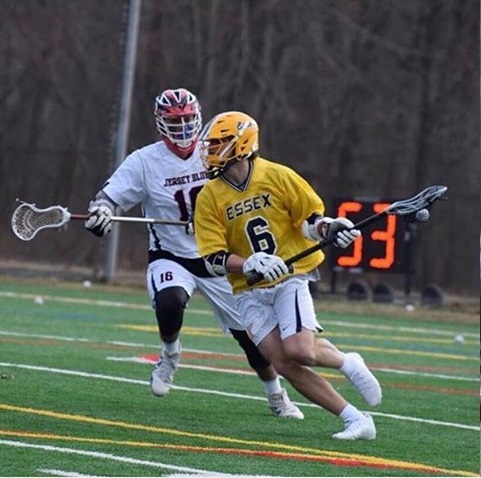 Jesse Hightower (CCBC Essex) JV Offensive Assistant
Jesse Hightower graduated from Eastern Tech. He was one of the offensive leaders on the team his Junior and Senior seasons.
Looking to stay local to begin his college career, Jesse attended CCBC Essex where he played for the always competitive Knights.

Coach Hightower is an Alumnus of the program and we are proud to have him return.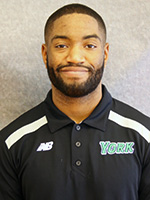 Isaiah Colmore (York College) Varsity Head Coach
Isaiah Colmore is a current Assistant Coach on Brandon Childs' coaching staff after an outstanding career as a Spartan.
In 2018, Colmore was instrumental in leading the face-off unit on a record-breaking pace. The 2018 team faced off at 60.6% which was the best in the programs history, an improvement from the previous record of 59.9% from 2017. Under Colmore's guidance, junior faceoff midfielder Billy Sasso earned All-American Honorable Mention as well as being a 1st team All-CAC selection. 
Off the field, Colmore has been involved in the implementation of the team's strength program and overseeing the team's academics as well. He is a certified USAW level two and CSAC speed and agility coach.  
A former walk on turned proven leader, Colmore embodies everything it means to be a York Men's Lacrosse player. In 2016, Colmore finished his Spartan career helping the team to its first ever CAC Championship defeating then top-ranked Salisbury University.
"Isaiah brings so much enthusiasm to everything that he does. Our players love him and he motivates our guys to bring their best to everything that they do" says Childs.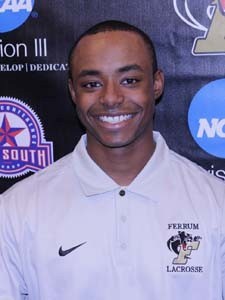 Josh Brent (Ferrum College) Varsity Offensive Coordinator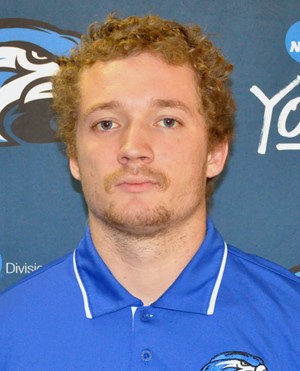 Jordan Coates (Shorter University) Varsity Defensive Coordinator
A defensive specialist for Shorter University, Coach Coates has been with the program for 3 years.  Prior to his College career, Jordan attended Perry Hall where he was a standout for the Gators.